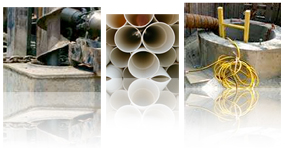 Who should use SunWorx?
If you run your business in the field
and on the road, SunWorx is for you.

SunWorx is designed for companies with work crews in the field and equipment on the road, in locations both near and far from your home base. SunWorx keeps your efficiency and communication on track wherever your projects take you.

Streamline crew management and asset tracking. Generate reports to monitor efficiency with this comprehensive scheduling software tool. SunWorx offers everything you need in one software solution that is simple to implement and use.
SunWorx will help you decrease costs and maximize efficiency. You will improve your service and your profits.

SunWorx is created for the following industries:
Utility Companies
Utility Contractors
Electric
Sewer/Water
Phone/Cable
Gas
General Construction
Seasonal Construction
Landscaping
Pool, Sprinkler & Deck
Public Works