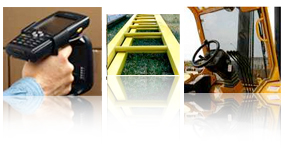 Information on demand
wherever you are.
Imagine your day with simple-to-use, up to date
information about each site and crew.




SunWorx also produces straightforward, easy-to-use management reports with key information on field crew productivity, data for invoicing, and inventory use and tracking. You can even manage the details of your projects, such as permits.

Your field data is always up-to-date and accessible, whenever you need it. It's a complete snapshot of your business for you, your crews and your customers
The historical data in SunWorx can be searched and compiled. You will be able to assess what jobs are profitable and what your real costs are. Hard data to use for bidding on future business. Profitably.

Check out this list of SunWorx functions:
Work Order Creation & Tracking
Locate Request Tracking
Work Crew Management with Scheduling & Tracking
Equipment Use Monitoring
Performance Information, including hours, equipment use, inventory use, invoicing details
Management Tools & Reports
Streamlined Invoicing
Adaptable to PDA or RFID platforms