Nissan Remote Data Collection

Nissan was faced with the dilemma of trying to capture data remotely in an efficient and timely manner. The data collection was required at diverse geographic locations and in different physical environments. Ideally they were searching for a solution that combined the use of hand-held devices that could communicate wirelessly with a central server. This technology could provide data on a just-in-time basis to help Nissan meets their clients' requests in a highly effective and responsive manner.


Client Profile

Sectors:
Nissan is a manufacturer of innovative automobiles for a diverse market.

Services:
In combination with its associated brands, Nissan designs, produces and sells approximately 2.5 million passenger cars and is present in over 190 countries. With models like Maxima, Sentra, Altima, Pathfinder, Xterra and Infinity, Nissan automobiles are recognized for their innovative concepts and design.

Established:
The company was established in 1933.

Market Capitalization:
Nissan is now Japan's second largest automobile manufacturer with revenues in 2004 exceeding $70 billion.

Situation:
In this highly competitive industry, Nissan was looking to maximize the number and effectiveness of the data collected by their field staff.

Nissan found that recording data using traditional methods such as paper and pen was cumbersome and often resulted in incomplete or incorrect entries.

Reluctance on the part of the clients to spend the time providing necessary data was also an issue that required Nissan staff to input information on their behalf. Nissan wanted a much more efficient way to capture information electronically and thereby providing more timely responses to their client's needs and requests.

Nissan wanted to investigate different technological opportunities for streamlining these processes and making the collection of data less burdensome for both clients and staff.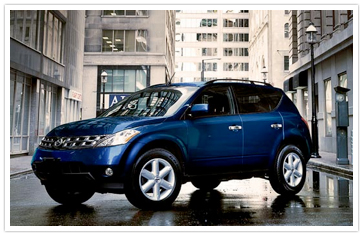 The Solution:
At the request of Nissan, Sundex created a prototype to assess how open clients could provide basic name and address data from their driver's licenses.

Response from clients was positive and Sundex went ahead to created an tool to collect this basic data via a magnetic card reader attached to a personal data assistant (PDA). This allowed for quick, easy and accurate data collection.

Because PDAs can be brought to the client, it provides ease and convenience for them as well as Nissan staff. All staff had to do was swipe the client's driver's license. There was also an option to allow staff to enter a client's data manually in the event that they were hesitant to relinquish their licence. The information was sent wirelessly from the PDA to a central server which could be utilized later for business intelligence.

The technology allowed for data capture at one point – with the client – and eliminated the need to write data down on paper once, and then re-enter it at a later time.

Furthermore, the solution allowed for Nissan staff to ask some simple questions and record them for future use and to personalize service.

The Business Benefit:
The Benefits include:
Increased accuracy of data collection
Less data loss and possibly missed opportunity as a result
There is no secondary manual data entry required
If there is a 10% improvement in data accuracy and those clients purchase new or additional vehicles (at an average sale of $35,000) the potential revenue increase for Nissan is $4.2 million.
Nissan's marketing and business programs have access to information that can accurately support business decisions
There is a huge reduction in man hours spent re-entering data.
The staff experience a higher degree of satisfaction at the ease and lack of effort required to collect this data
Staff can be located anywhere where a wireless network can communicate the data back to a central server.
The sleek modern PDA units fit into the overall image that Nissan has established for itself.
The true business benefit of this solution is the increased efficiency by which organizations with a dependency on accurate data can collect and manage it in diverse locations. This will provide competitive advantages, save the company money and improve both the productivity and the efficient use of their staff's time. The above project is one of many business applications where Sundex's products can be applied to increase efficiency and effectiveness through automation and achieve real dollar value for clients.