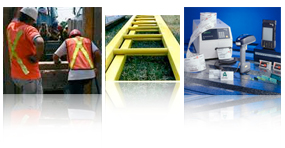 Who Should use SunTrax?
If you ever waste any time looking for an asset, you need SunTrax.

SunTrax is designed for companies want to instantly know where an item is and be guided to it by a PDA (hand held computer).
It could be anything from construction materials and equipment in a laydown yard to video masters in studio and everything in between.
SunTrax lists all of your assets and associates a location with each one. The location is either a GPS coordinate (outside storage) or a bar code that marks a location (inside storage).
ROI (Return on Investment)

Reduce wasted time searching (2% of 8,000 items X 3 hrs each X 100 / h X 2 people = $96,000)
Reduce expense of purchasing items that you can't find
Reduce the possibility that the wrong piece of equipment is picked (with multiple "identical" items) (0.5% of 8,000 items X 5 hrs per piece X 100/h X 4 people = $80,000)
Reduce the probability of a project delay!


Consider SunTrax if your company requires:
Automated loading, management & review
of assets
Integration with existing payroll or ERP systems
Communication with Clients & Vendors
Custom Management Reports, including a web-based dashboard





Centralized database
asset tracking
Real time tracking

Tracking for containers, loose freight, core samples, vehicles, components and materials
Asset movement tracking using RFID satellite, GPS/RTLS
or PDA systems
Secure, remote access

Click here to see the Benefits of SunTrax